Wrinkles!  We all get them eventually and most of us want to find a way to reduce wrinkles.  They are, unfortunately, an inevitable sign that we are getting older.  While there are many ways to reduce wrinkles, at the earliest onset of aging, dermal fillers are an effective way to keep them at bay and minimize their appearance.  Dermal fillers are also one of the most cost effective ways to reduce wrinkles because their effects are immediate and last for months.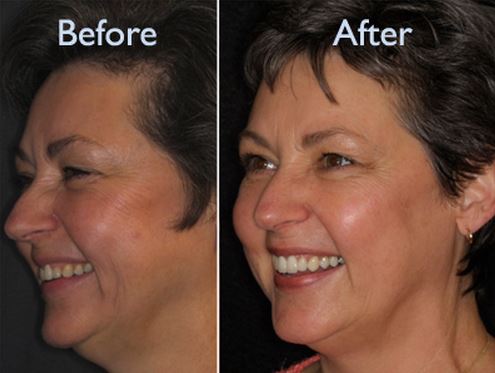 Dermal fillers reduce wrinkles quickly
One of the most appealing aspects of dermal fillers is that they actually reduce wrinkles very quickly, often in a matter of just a few days.  While there are several different types of dermal fillers on the market, they are all composed of molecules that are found naturally in the body, so they are safe to use.  These dermal fillers are produced in a clear gel form that is injected directly into wrinkles and folds where they literally fill in fine lines and reduce wrinkles, replacing lost volume and plumpness.    Qualified cosmetic surgeons, like Dr. Castellano, understand how to use the right dermal filler and a deft hand to reduce wrinkles around the eyes, mouth, nose and forehead, giving the skin a more supple and youthful appearance.  The results are immediate and dramatic.  Many patients who decide to try dermal fillers have already invested hundreds of dollars on expensive wrinkle creams only to find out, after months of application, that they don't work.  After one treatment with dermal fillers, these same patients see an immediate improvement and understand that there really is a better, more cost effective way to reduce wrinkles.
Reduce wrinkles in specific areas with the right dermal filler
Different dermal fillers are generally recommended for different areas of the face and for different patients depending on their needs. Only a qualified cosmetic surgeon can tell you which dermal filler is right for you, but here is some general information about some popular dermal fillers.
Juvederm is made of hyaluronic acid, which is a natural substance found in the body.  It is infused with lidocaine, which decreases the amount of discomfort during and after the injection.  Juvederm is known for being smoother than other fillers and can last up to 9 months.  It is perfect for filling in smokers lines and lines close to the mouth and lips.
Radiesse is also recommended for reducing wrinkles around the mouth.  Radiesse adds volume to smile lines (nasolabial folds) and deeper furrows near the mouth effectively and quickly.
Restylane is another filler made of hyaluronic acid.  Restylane injections are very effective at treating deep wrinkles that are resistant to other procedures.  It is also used as a lip filler and results of this treatment can last up to 18 months.
Voluma is the first and only filler that has been FDA approved to add volume to the cheek area.  It can be used alone or in combination with dermal fillers designed to reduce wrinkles in other areas of the face, creating an overall youthful look that is truly dramatic.
Make a plan to reduce wrinkles today.
Dermal fillers are an extremely safe and effective way to reduce wrinkles around the mouth, eyes, nose and forehead.  The effects are not permanent, but can last for up 18 months, making the investment a solid one by any standard!  If you are ready to find out more about how dermal fillers can reduce wrinkles on your face, call Elite Facial Plastic Surgery at (813)975-3223 to schedule your complimentary consultation.  Our facility is fully accredited.  Dr. Dominic Castellano is double board certified and one of Tampa Bay's most qualified and experienced cosmetic surgeons.  You can also visit our website for more information.