The non-surgical neck lift has arrived in Tampa, Florida, at Elite Facial Plastic Surgery! We are excited to offer ThermiTight, an alternative to traditional neck lift surgery for those who want significant improvement in the appearance of their neck, without surgery or downtime.  This simple procedure is performed by Dr. Dominic Castellano right in our office and it usually takes about an hour.  The patient is wide awake and comfortable the entire time and communicating with Dr. Dominic.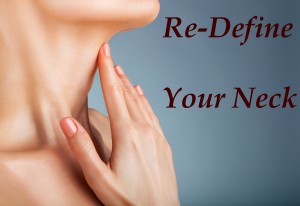 ThermiTight is a painless, micro-invasive procedure.  Dr. Dominic Castellano inserts a tiny probe under the skin; then, radiofrequency energy is applied directly to the target tissue in a precise and meticulous manner.  The fat tissue that is destroyed during the procedure is then naturally disposed of by your metabolism over time.
Watch the below video as Dr. Dominic explains our non surgical neck lift*. 
ThermiTight is the first aesthetic procedure to deliver controlled thermal energy under the skin to very specific areas that need to be addressed.  ThermiTight is ideal for patients who want more results than non-invasive procedures can deliver, but would prefer not to have surgery.   It's great for problem areas of the face and neck and takes less than an hour to perform. The results are immediate, improve over time and are long lasting.
Expertise with Injectables
Dr. Dominic Castellano uses the palette of cosmetic injectables with an impeccable attention to detail, improving each patient's appearance with a customized treatment plan. In the hands of a skilled injector, products such as BOTOX®, JUVÉDERM®, RADIESSE®, and Restylane® can minimize wrinkles and create attractive, natural-looking contours.
Your Injectable Options
Non-Surgical Necklift Results*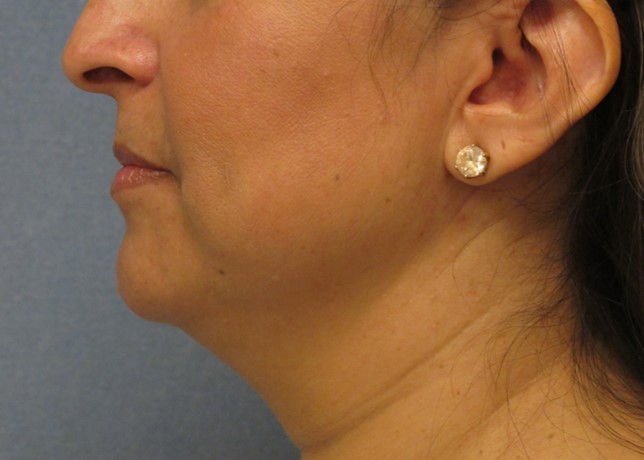 The ThermiTight non surgical procedure is an alternative to a neck lift surgical procedure.  However, it is not a substitute for surgery.  It does not replicate surgical results nor can it address the skin laxity that is present in older patients that require liposuction and a neck lift.  ThermiTight is a great alternative for those with very little downtime or patients not wanting to have surgery.
Call Us today to arrange a COMPLIMENTARY CONSULTATION! 813-975-3223 Or E-MAIL US
*The results and experiences depicted illustrate results you may achieve if you choose to have a plastic surgery procedure.  Individual results and experiences may vary by patient.