It is summer in Tampa, and the hot Tampa sun takes a toll on everyone's skin.  Sun damaged skin and premature aging happens to the best of us, even when we take precautions.  Once you've seen the tell-tale signs of aging, how do you correct it? Laser Skin Resurfacing is one way to repair the skin damage and help rejuvenate your facial skin, but it requires a long recovery period.  If you have considered Laser Skin Resurfacing but aren't sure you are ready for the procedure or the necessary recovery time, the MicroLaserPeel procedure may be the perfect option for you.
Laser Skin Resurfacing is Great if you Have Time for Recovery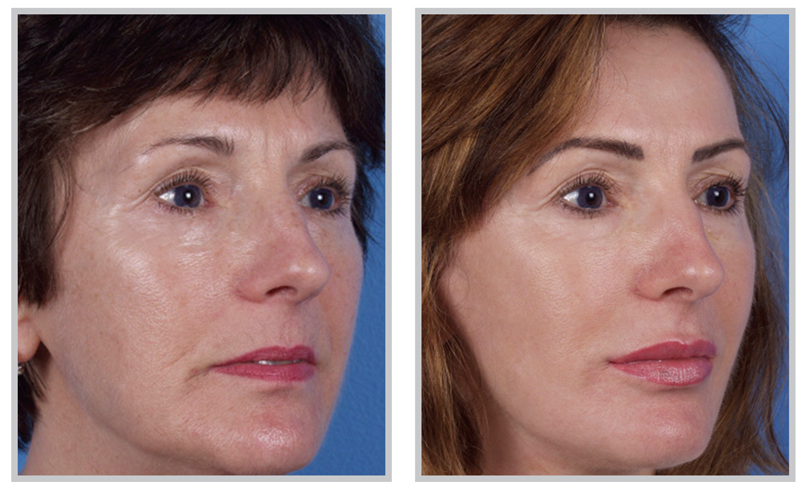 MicroLaserPeel is different and much more effective at rejuvenating the skin than microdermabrasion or chemical peels. It is also less invasive than Laser Skin Resurfacing, so the recovery time is significantly less.  MicroLaserPeel can actually be thought of as a step between microdermabrasion and Laser Skin Resurfacing.  Laser Skin Resurfacing is a deep laser procedure that is used in the treatment of severely sun damaged skin with deep wrinkles and textural changes.  It has also been used successfully to treat scars, including acne scars.  MicroLaserPeel is a procedure that also incorporates the use of a YAG Erbium laser, but the laser is not used to the same depth as it is in the more invasive Laser Skin Resurfacing procedure.  Because the technology is the same, the results are similar but the recovery time for MicroLaserPeel is much more manageable for many patients.
How does the MicroLaserPeel Procedure Work?
The MicroLaserPeel procedure works in the same way as Laser Skin Resurfacing, by precisely directing a computer-guided laser over an area of skin to remove the thin, top layer. The treated top layer of skin then sloughs off to reveal a vibrant, new, fresh layer of skin. The premise is simple.  If some or all of the top layer of the skin is removed, then new skin will regenerate.  In addition, new collagen growth is stimulated leading to a healthier, more youthful appearance, more even skin tone and fewer wrinkles.  Laser Skin Resurfacing reaches into the deeper layers of the skin, or dermis, in patients who have more severe conditions. The MicroLaserPeel is a shallower peel than Laser Skin Resurfacing, however it can be administered at different various settings to address your desires and the unique needs of your skin.  The MicroLaserPeel is generally used for treating mild to moderate sun damaged skin with sun spots, fine lines and wrinkles, pigmentation problems and uneven coloration, as well as rough, raised areas on the skin.
What is the difference between MicroLaserPeel and Laser Skin Resurfacing?
The two procedures use similar techniques and the same laser technology for removing layers of skin and allowing new skin and collagen growth underneath.  The biggest difference is in the invasiveness of the procedure.  Laser Skin Resurfacing reaches deeper layers of skin.  The procedure takes between 30-60 minutes, depending on the treatment area, and the recovery time is estimated at between 7 and 10 days.  The procedure is done under local anesthesia.  The MicroLaserPeel procedure produces outstanding results with little discomfort. Shallow treatments require no anesthetic, whereas the deeper settings are sometimes accompanied with a topical numbing cream to ensure comfort.  The MicroLaserPeel procedure usually takes 15 to 30 minutes, but it can take slightly longer depending on the size of the treatment area.  Because the procedure is less invasive than Laser Skin Resurfacing, the recovery time is only 3 to 4 days.  You can literally have the procedure done on a Thursday and be back at work on Monday.  For many busy Tampa patients, shortened recovery time is must.  The procedure can also be repeated if necessary for maximum results.
Which procedure should I choose – Laser Skin Resurfacing or MicroLaserPeel?
Choosing the right procedure is something you should never try to do alone.  Consulting with a qualified cosmetic surgeon is a critical step in the process.  It is important to understand your options and make sure that the procedure you choose will produce the results you are looking for.  Every procedure is not right for every patient.  It is important to remember that although MicroLaserPeel and Laser Skin Resurfacing are similar procedures, they are used to treat conditions of different severities.  Only a qualified cosmetic surgeon can advise you properly.
Dr. Dominic Castellano is one of the most respected cosmetic surgeons in the Tampa Bay area.  He is double board certified and has the experience to help you determine the best treatment or combination of treatments to suit your needs.  His fully accredited medical facility, Elite Facial Plastic Surgery, offers options for patients with a variety of needs.  His professional staff is highly trained and will support you each step of the way.
If you are noticing unwanted signs of aging, don't wait.  Call Elite Facial Plastic Surgery today at (813)975-3223 for a complimentary consultation.  You can also visit our web site at www.EliteTampa.com for more information.